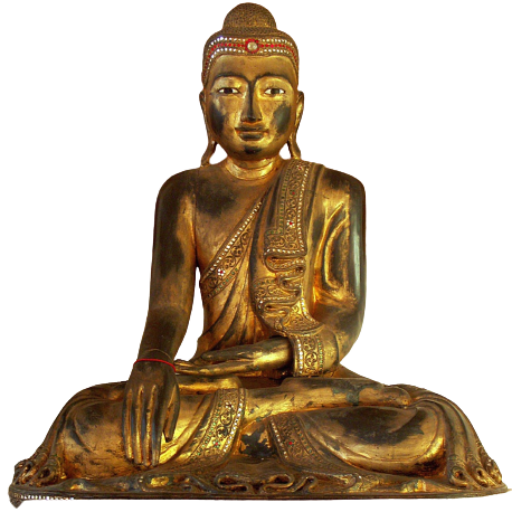 A visa is absolutely necessary.
Burmese immigration requires that meditators have a meditation visa, which must be applied for outside of Myanmar. If you are in Myanmar on a tourist visa, unfortunately you cannot come to the center to meditate.
A letter of recommendation from the center is required for a meditation visa. Please Ven. Virañani or Ariya Baumann. The visa can be applied for from the Union of Myanmar Embassy in your home country; allow enough time as the processing time can take up to 2 months.
It is also possible to get a meditation visa at the 'Burmese Embassy Visa Office' in Bangkok, but at this time (January 2023) it is no longer possible to get the visa within the same day or overnight – it takes longer.
Usually you get a three-month visa, it depends somewhat on the issuing embassy. If you stay longer, this meditation visa in Myanmar can be extended for another 3 months. The center will take care of the extension, for the many forms please bring enough passport photos (about 10 pieces)! The fee for the extension was 68 USD in 2022, how much it is now we don't know. The renewal must be paid with new/undamaged USD notes.
Yangon has a tropical climate. There are 3 seasons:
Rainy season (monsoon): June – October, lots of rain, warm with high humidity.
cool season: November – February, warm days, cool nights.
hot season: March – May, very hot.
The best season for western meditators from Europe and North America is the cool season.
During the night it can cool down to below 20°C. In Pyinsar, temperatures regularly drop
below 15°C from December to February.
It is recommended to bring socks, sweaters or a scarf.
From Yangon International Airport it is about 45 minutes by cab to the center. Cabs are available at the airport, the price has to be negotiated. Currently (2023), the fare is at least US$15. The cost also varies depending on the time of day and traffic situation.
Address:
Chanmyay Myaing Meditation Centre
Shwe U Min Street
No.3 Highway, Laydaungkan
Mingaladon Township
Yangon
Phone: +95 (0)9 422 368 775, +95 (0)9 799 683 858
From Mandalay and Mandalay International Airport it is about 1 ½ hrs by car/taxi. From Pyin Oo Lwin it is about 30 minutes by car/taxi. There are also long distance buses from Yangon to Pyin Oo Lwin. It is possible to get off at Pyinsar village, which is a bit before Pyin Oo Lwin. Upon request, someone from the monastery can pick up meditators at the Tea Shop in Pyinsar. It is about 4 km from the main road to the center.
Address:
Chanmyay Myaing Meditation Centre
Pautaw Street
Pyinsar Village
26 Miles
Pyin Oo Lwin Township
Telefon: +95 (0)9 503 9169, +95 (0)9 972 785 895